ASPIRE CLEITO 120 PRO VAPE TANK
The all new improved Cleito 120 Pro Tank is optimized for flavour and vapour production. Enlarged wicking holes means the tank breathes without a hitch even when chain vaping. The Cleito 120 Pro is ideal for cloud chasers and vapers who enjoy dense, delicious flavor. The triple slot bottom airflow is easy to adjust to your own preference, and the Cleito 120 Pro even comes with a pro style extra wide bore delrin drip tip.
The Cleito Pro 120 is easy to fill thanks to a top side-fill slot – no need to unscrew. Slide up the top ring to reveal the filling slot marked with the three dots, and fill with your preferred e-liquid.
The Cleito 120 Pro comes with the Cleito 120 Pro 0.15Ohm mesh coil pre-installed, plus Aspire's Cleito 120 coil rated at 0.16Ohm, both are compatible with the original Cleito 120 tank, both have phenomenal wicking capability and ensure increased vapour and flavour.
Package Contains:
1* 2ml Cleito 120 Pro tank
2* Coils (1*0.16Ω & 1*0.15Ω Mesh Coil)
1* Glass tube
6* O-rings
1* User manual
1* Warranty card

Aspire Cleito 120 Pro Tank - IN STOCK
The Cleito Pro was released many weeks back which introduced the first Aspire Mesh Coil. The tank and coil received fantastic ratings across the vape industry.
It was therefore a matter of time before we unleashed the Cleito 120 Pro Tank on the world and here it is.
Athestically the Cleito 120 Pro continues the same look and feel as the standard Pro but this houses the all new Cleito 120 Pro Mesh Coil which delivers flavours at levels stock coils have never hit.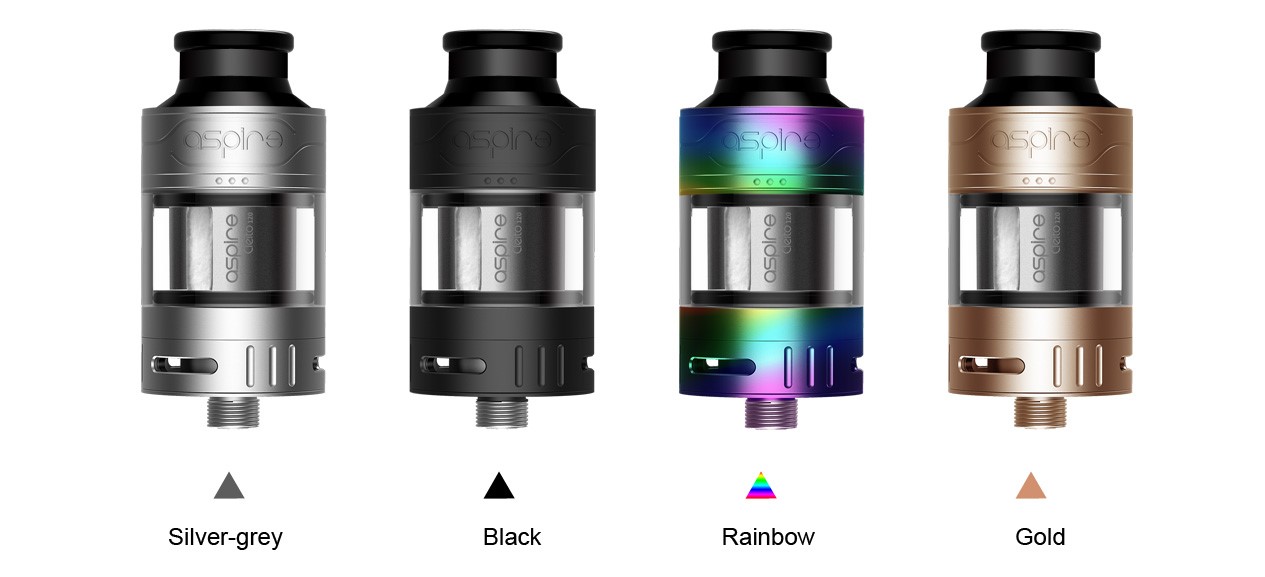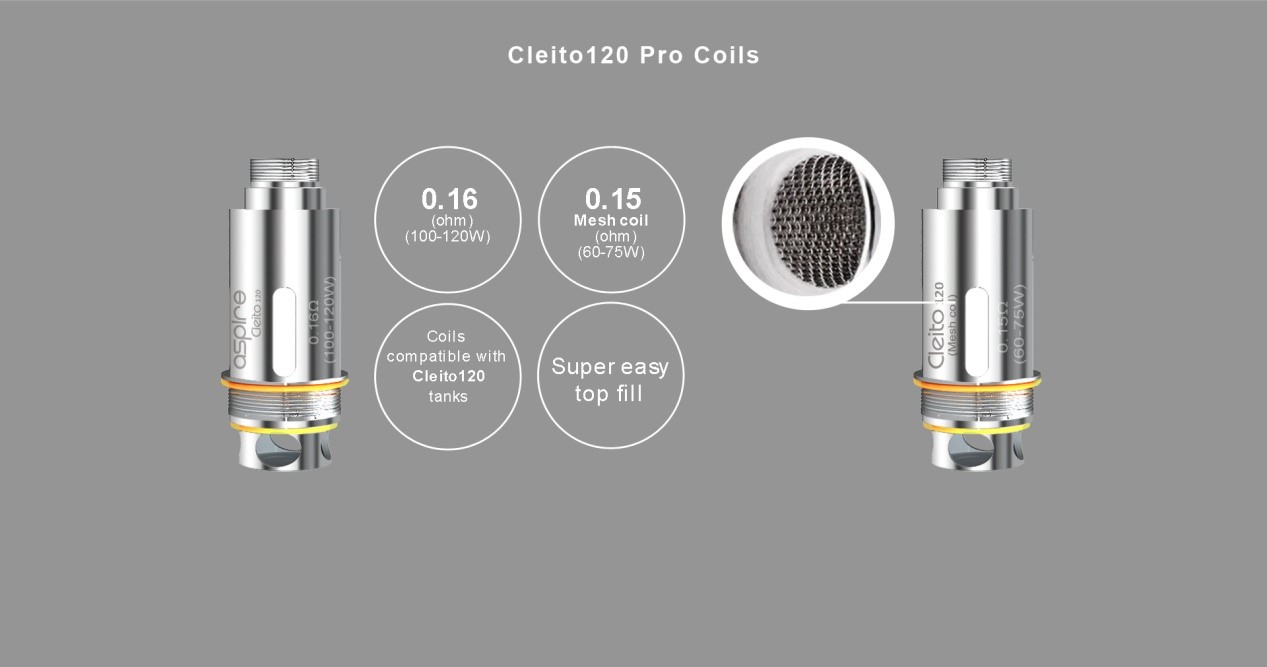 Rated at 0.15ohm, designed to deliver ultra stunning flavour and dense cloud production.
The tank also comes with the original 120 coil which to this day is still one of the much loved stock coils on the market.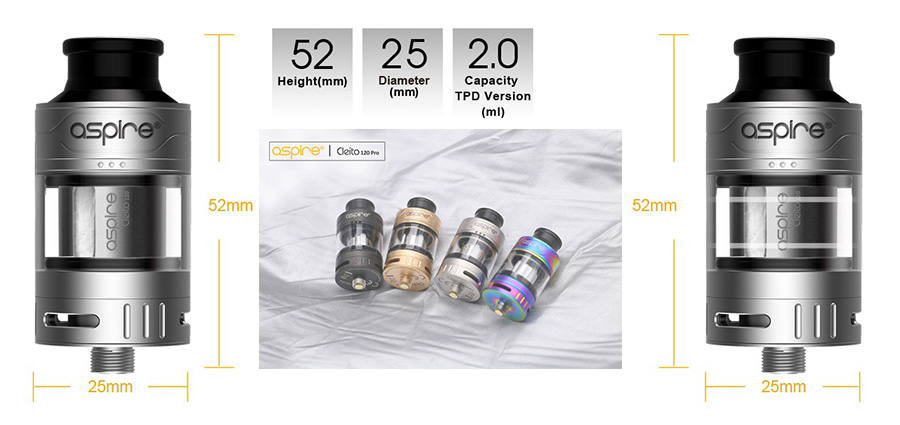 The coils are also compatible with the original Cleito 120.
Filling the Cleito 120 Pro
Filling the device is so simple and easy with the new side filling port. Keep the 3 dots marking the fill port facing upwards, remove the sleeve, insert your bottle and fill.
Then simply slide the sleeve back down and let the juice soak into the coil for 5 - 10 minutes.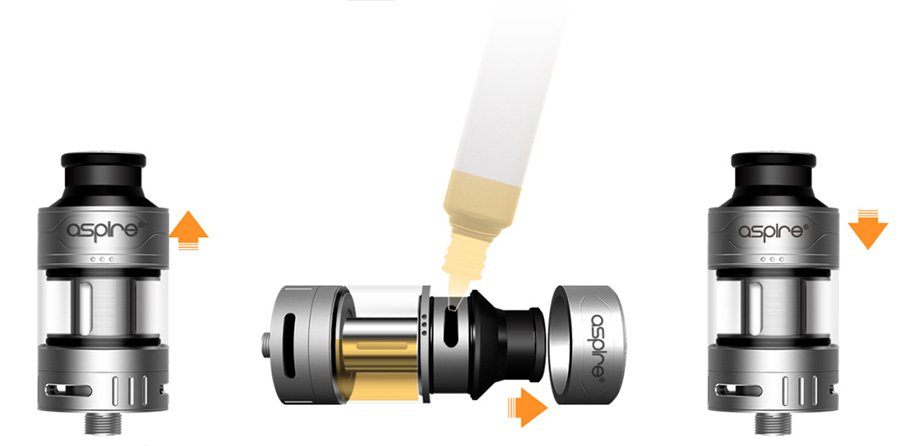 UK Postage
Postage to the UK is free to all orders £50.00 or over. Enjoy fast and free shipping via the Royal Mail, straight to your door!
There is a £3.49 charge for all orders under £50.00.
There is a £3.49 charge for all orders above £50.00 and under £50.00.
Special Delivery
Special Delivery is available to all orders at a charge of £7.50 Monday-Thursday, and £11.70 on Fridays (for guaranteed delivery before 12:00 on Saturday).
Overseas Postage
Unfortunately, we are unable to provide a free postage service to our customers outside of the United Kingdom. A charge of £11.85 will be applied for shipping on all orders outside of the UK. We apologise for any inconvenience. If you would like to discuss this postage cost with regards a large order, please contact us!
How long is the warranty on the products?
All kits come with a 28-day parts warranty from date of receipt. Purchasers should be aware that our electronic cigarette atomizers and batteries, although made to the highest quality, may fail or degrade over a period of time. (A disposable or coil replacement electronic cigarette atomizer's natural lifespan is around 14-60 days and an electronic cigarette battery's expected lifespan is 2-6 months depending on use and capacity). This is not a guarantee that the Consumer will "like" the Electronic Cigarette, simply that it will function as described within the specified timeframe.
Batteries and Atomizerspurchased as "singles" i.e. not as part of a multi-pack are also covered by a 28 day warranty period from date of receipt. Any replacement parts are warranted from the date of delivery of the original order.
How do I return a faulty item?
Before you return a suspected faulty item, you should first contact the customer service team by phone on: 01214577951, or via e-mail: bitandpieces1@gmail.com. We have found that very often a member of our team successfully identifies and helps to rectify a suspected faulty item. Only when you have been given specific instruction should you return a faulty item to us.
Any unauthorised returned items may not be dealt with.
Bit and Pieces Vape only offer a warranty on faulty products. This warranty becomes void if the product has been damaged or is not suitably maintained, kept clean and in good working order.We do not offer refund or exchange if you simply do not like any electronic cigarette or shisha pen product this is due to hygiene reasons. Please check all goods when you receive them as the warranty runs from date of purchase until 28 days after therefore please retain receipt for proof of purchase.
If you claim your product is faulty you will need to return it to us within the 28 days from purchase and allow us 5 working days to accurately inspect the product and respond with the findings.
Returns Adress:
Bitandpieces Vape Ltd
Returns RMA-(order ID)
1678 Bristol Road South
Rednal,Longbridge
B45 9TZ
Can I return an item that I simply do not like?
As the product is an oral product, once used it cannot be returned unless faulty.
Can I cancel my order?
Orders can be cancelled any time prior to shipping by calling us on 01214577951, quoting your order number. This should be done as soon as possible, as once the products have been shipped they cannot be recalled.
I have changed my mind and no longer want the goods, they are unused, and can I return them?
In the event the customer no longer want the goods, the customer needs to contact customer service to receive a RMA code within 7 days of receiving the goods and full instructions will be supplied on how to send the goods back, the Consumer will be responsible for both the outbound and return shipping costs plus any restocking fee deemed necessary, up to a maximum of 10% of the purchase price.